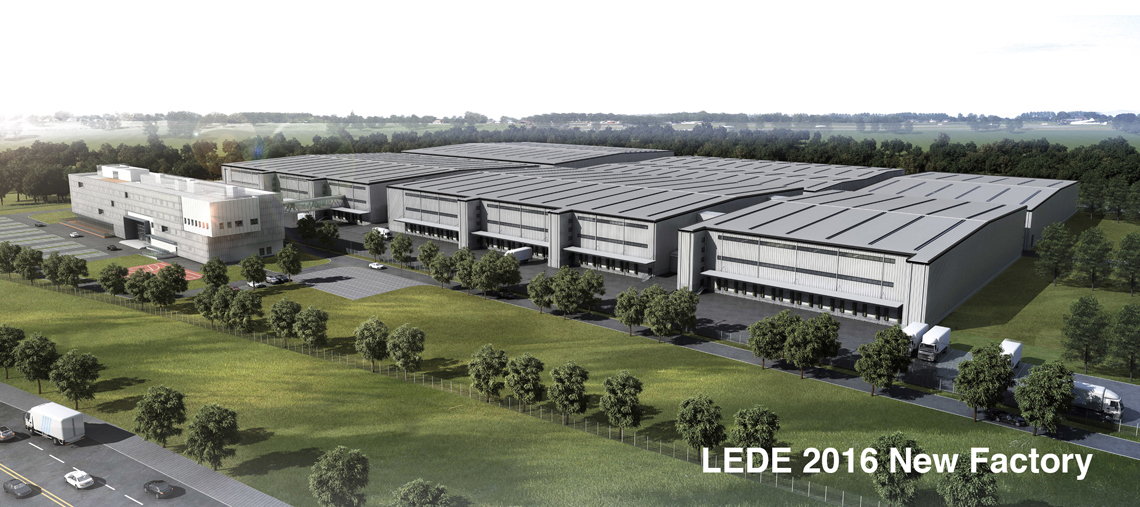 AQUA CASTING INC is one modernized enterprise engaging in designing and producing on valves such as gate valve, butterfly valve and check valve etc.
LEDE, ONTOR and PREM brand products are developed and manufactured by AQUA CASTING INC., which is established in 2003 and most professional manufacturing enterprise of piping products
     "LEDE" is dedicated in supplying best valves to the customers, the valves are researched according to the up-to-date international standard like AWWA C515, EN1074, EN1171, EN593, MSS SP-67, 1S05752, etc. All of our valves can resist higher pressure with small torque. The self-seal center-line type butterfly valve is one kind of new designed and innovative valve with micro interference between rubber disc and valve channel which can decrease the abrasion of the seal face and increase the life of valves, with its self-seal structure, the sealing property is proportional to fluid pressure, so the valves can resist very high pressure, at the same time, the seal lip on the disc can remove the mud and dirt during the closing of the valves. "LEDE" has got global patent of self-seal center-line type butterfly valves.
    "LEDE" owns two big foundries with advanced electric furnaces and automatic casting lines, the product is machined with CNC and the finish is done with high quality of epoxy powder. The mold center keeps developing new products that can satisfy diverse demands from different customers.
    "LEDE" valves have been sold to America, European countries, Russia, Canada, Australia, Middle East, Asia, South America and some other areas.
     "LEDE" valves are wildly used in various fields as follows:
Automatic sprinkler system for Fire Fighting Protection on Commercial, Civil and Municipal constructions like water supplying, gas supplying, heat supplying, drainage, air conditioning etc.
Industrial pipeline system on shipping, mine, oil field, textile, power plant, paper making, beverage and steel making etc.
Pipeline system on subway station, railway station, airport, seaport, bridge, channel etc.