Shandong Lede Machinery Co., Ltd.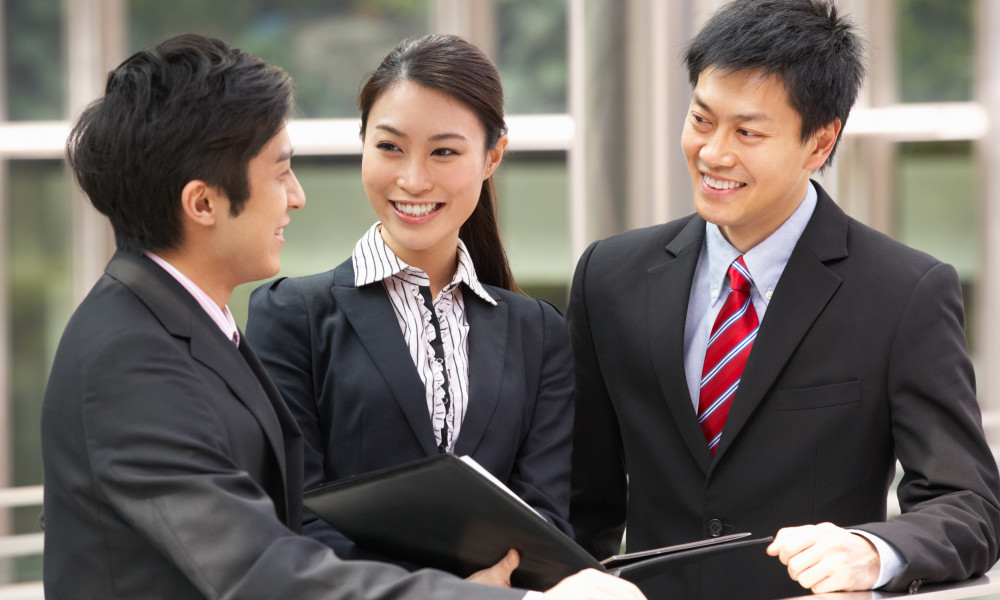 12 years We produce valves, pipes and fittings
Inspire people. building trust.
LEDE Group is your reliable partner in supply of valves, pipes, fittings.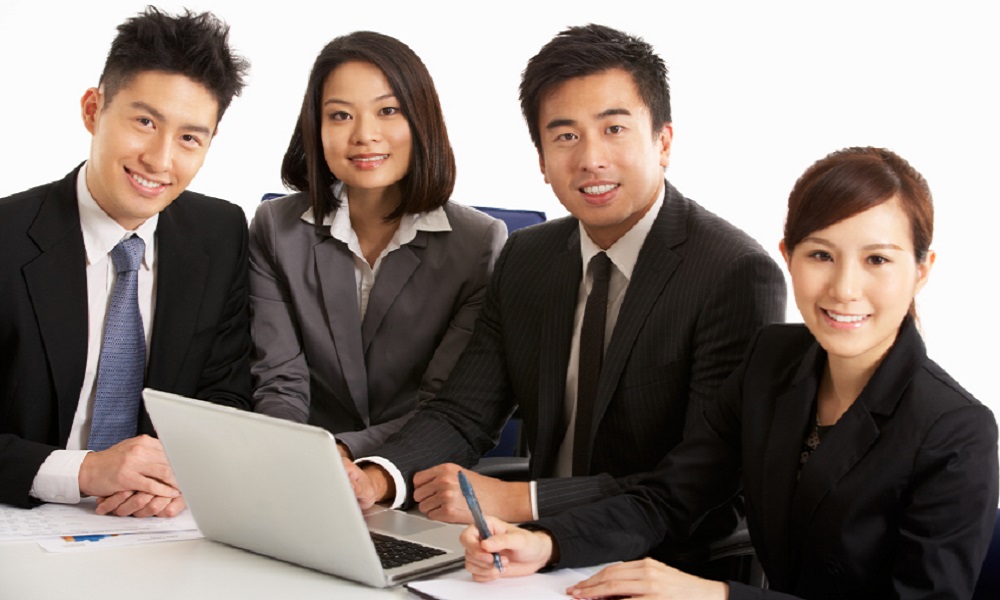 Innovation New technology, the best is to do business better with LEDE
Call us now!
1. Over 20 years of manufacturing experience。
Shandong Lede Machinery Co., Ltd. was established in 2003, specializes in new pipe fittings, pipes, valves and other products in the design, development, production and sales, is currently the pipe in a trench industry ranked in the forefront of manufacturers and service providers. Chairman Mr. Zhang Hu, the first batch of college students after the Cultural Revolution, in 1982, graduated from Yantai Fisheries College (now part of Yantai University) marine diesel engine manufacturing department. Shipyard has in Shouguang, Shandong Weifang Tractor Factory, Shandong Juli Co., Ltd. Shandong Juli Co., Ltd. Pipe work from the process department technicians start to craft chief, Chief of the Technical Department, factory director, technology Deputy General Manager. At work, by virtue of his selfless work of the spirit, a solid theoretical foundation, study hard and pursue innovative ideas momentum in many aspects machinery, casting, pipe, plant design, has accumulated a wealth of experience, is a rare technology rounder.
Back in 1998, Zhang began to study Groove Tube products, it is a pioneer and expert in the development of the pipe trench. Start at the beginning, his race against time day and night, sitting down on the chair again, with shoulders back against the tired, personally drew more than a hundred drawings, creating a pipeline branch connections (mechanical links) first patent . The breakthrough in the foreign patent has not changed for decades, patterns of domestic mechanical tee copy replication, a substantial increase in the strength of the product under the premise of quality casting becomes lighter. This disruptive innovation, the LEDE tube with a new look to enter the market. Then, Ryder pipe in a trench to a plurality of series of product development, a plurality of pressure levels, and received a number of patents. In the manufacturing process, we uphold the idea of ​​excellence, to produce a reliable product quality, beautiful appearance, well received by domestic and foreign customers and the industry praise.
2. Improve the process control system.
LEDE has been implemented for more than a decade of standardized Management, ten years, we have achieved LEDE Improve the process control system, mainly in the following aspects:
1, work fine: the process by years of construction, the company's business management is more refined, each department implements its responsibilities and clear objectives, so that everyone knows their place in the work of the node to achieve the role of LEDE 's career is set, so that everyone realizes reflect self-worth;
2, work flow process: through the standardization of construction, now we already have a variety of business processes can be based, process each node in the standard can be queried by the workflow construction, each department can work more effectively evaluation and training;
3 scientific works: through the construction process system, our workflow a thorough combing, efficiency and cost of past work have a clear understanding, through a new finishing process, effectively avoiding the waste of all kinds, to achieve the effective support of process work; work to achieve a more simple and efficient;
4, supervision rationalization: through the process of system construction, the work of various departments and determine building standards, to achieve the business sector surveillance between evidence-based are well documented; let the past that a goof case not to return, to achieve a measure of the work of each department and public evaluation;
5, talent Relay: the building through a comprehensive process to achieve the training in the carding process, the exercise in the implementation, effective steps in the summary of growth, through the process of construction and operation of the LEDE Talents to establish a set of effective operational mechanism;
3. Safety, quality, effects the whole family.
LEDE products are currently the main pipe trench, self-sealing valves, plastic pipe inside and outside the main.
① pipe trench material is mainly ductile iron, ductile iron and steel close to the mechanical properties far superior to gray iron, it has excellent casting, machining and wear resistance, have a certain flexibility, widely used in the manufacture crankshafts, gears piston and other senior casting a variety of mechanical parts. Groove Tube includes two categories of products ① the connecting pipe sealing member has a rigid couplings, flexible couplings, grooved mechanical tee and flange; ② the connecting role in the transition of pipe fittings elbow, tee, cross , reducers, blind panels. Groove Tube models are produced from DN20-DN800.
② new valves, mainly produces soft sealing valve, butterfly valve, check valve, ball valve series valve half. LEDE provides for the pipeline to run pipe trench of supporting facilities, has been national patents and related patents filed abroad.
Its features are as follows:
1) to achieve a self-sealing, good sealing effect;
2) less demanding on the body and rigidity of the valve shaft, can reduce the diameter of the valve body and the valve shaft wall thickness, material savings and reduce the cost of production;
3) opening and closing torque is small, flexible opening and closing, wear, valves long life, excellent energy-saving valve;
4) can be used to open and close frequently pipeline system. Self-sealing valve models: 2-inch, 4 inch, 6 inch, 8 inch, 10 inch, 12 inch; self-sealing valve models have 2-inch, 4 inch, 6 inch, 8 inch, 10 inch, 12 inch
③ steel pipe
1, steel Type: LEDE pipe main types of 4-inch water pipe -800mm, fire control, mine pipes, cable pipes;
2 Market Status: The market is in transition, in 2016, the state will vigorously develop urban pipe rack system, subway construction, our LEDE steel pipe come in handy;
3, LEDE steel pipe future direction of development:
① future product positioning: the water source to the water company's long-distance transport pipeline;
② pipeline fire aimed especially metro pipeline next year, business manager business manager to guide the agents involved in the subway tender;
③ Next LEDE to develop large-diameter steel pipe (500mm – 1600mm), the length to 12 meters, the connections are welded, the groove, socket type; in 2016 to be the next project.
4. Stable profit growth.
With the development of society and the current level of urbanization in our country continues to improve, the rapid development of infrastructure, underground pipe network system increases, the complexity of management has also increased. June 14, 2014, the State Council issued "Guidance on strengthening urban underground pipeline construction and management," and proposed to the 2015 establishment of an integrated management information system, complete the preparation of integrated planning of underground pipelines. Strive 5–10 years to complete the transformation of old urban underground pipe network to build a more perfect urban underground pipeline system.
Urban underground pipe network construction is a very complex system engineering. Including power grids, gas, water, sewage treatment and other facilities construction, management and maintenance, they are intricate, and each division. The system is related to the delivery of urban energy, water, telecommunications, transportation, related to all aspects of the operation of the urban economy and millions of people live. Urban underground pipe network has been called the city "Second fortresses", which bears the city's "inner loop" function. In view of this, the underground pipe network construction, when the long-term goal, in terms of management, or construction, the project should be to require centuries to treat. Shandong LEDE Machinery Co., Ltd. is a research and development, production, sales and service in one, the production of ductile iron pipe trench, emerging valve, pipe-based specialty manufacturing high-tech enterprises. Outer Ring Road in West Weicheng District, Weifang City, was established in March 2003, there are two casting production base, production base and a pipeline under construction investment 100 million yuan in the pipe, valve base (put into the annual output value of 600 million yuan , profits of 100 million yuan), as well as a provincial engineering technology research center and a Weifang laboratory piping system. The existing total assets of 150 million yuan, more than 600 employees, annual sales of 260 million yuan. China is ranked in the forefront of the industry in the current grooved fittings manufacturers and operators, piping systems are widely used in automatic fire sprinkler systems in buildings and water supply and drainage systems, subways, airports, tunnels, harbors and sewage treatment piping system. The company's future focus on the development of new projects and intelligent energy-saving valve self-sealing plug-type steel-plastic composite pipe systems, has made energy-saving valve two patents and self-sealing plug-type steel-plastic pipes for utility model patents, and has started production.
Modern underground pipe network, after the completion of planning to carry out installation and construction. The following steps for the construction of underground pipe network and application characteristics, and adaptive features unique LEDE products:
First, the underground pipe network construction step
First precast concrete space, and then buried in the trench, the final installation of water pipes, gas pipes, fire pipes, electrical cable ducts, pipes and other communications in this space.
Second, the underground pipe network must have the characteristics:
1, fire-resistant, anti-virus. Underground space is relatively closed in case of fire, large-scale fire-fighting equipment is difficult to enter the underground. Therefore, the requirements of underground pipe network must have a strong fire resistance, at this point the conventional PVC pipe can not be used, and our products are ductile iron, fits the performance requirements;
2, corrosion-resistant. Relatively dark and damp underground pipe network, which requires the pipeline system must be corrosion-resistant products. Our grooved fittings, valves and coated steel pipe using the unique electrostatic spraying technology, the inner and outer surfaces of the blank with a layer of epoxy resin coating can be completely isolated from the erosion of air, water and other corrosion products, greatly extending the product life.
3, signal shielding ability. LEDE antistatic plastic pipe production performance exceeded the national standard, can effectively prevent mutual interference between the signals so that communication lines, wires prevails, anti-interference ability.
4, easy installation, effectively improve the speed of construction. LEDE products use grooved connections, facilitate the construction site installation.
Underground pipeline as an important infrastructure to protect the city run its operational safety and scientific development is to enhance the city's comprehensive carrying capacity and urbanization development quality, an important part of protection of urban security, has become placed in the central and local government in front of the most urgent tasks. LEDE products precisely to meet the needs of underground pipe gallery of products. LEDE Group will keep up with the pace of the government, development of the times, constantly optimize and improve product characteristics for the construction of distribution network continues to contribute to the motherland, and ultimately the well-being of social harmony, the city's prosperity and the people.
5. Continuing operations, to meet customer needs.
LEDE adhere to the people-oriented, the core concept of continuous improvement, through the pre-development and accumulation, LEDE entered an important period of transition in the past year put a lot of money and time, the introduction of amoeba management model, managers at all levels of management training, and strive to break through the bottleneck in management, to effectively improve management maturity, strengthening standardized management and systematic construction.
In order to meet the requirements of energy saving and environmental protection industry park of Weifang City development plan, the enterprise developed the next LEDE 1.0; Levin 2.0; 3.0 Adelaide; Adelaide 15 long-term planning 4.0. We will remain on the existing site LEDE original product 10,000 tons of production capacity, and invest a lot of energy and time, automation of existing equipment, intelligent improvements through technology improved greatly improve the working environment, improve work efficiency, reduce Labor intensity. The LEDE Group built with the world's multinational companies. LEDE pipe, valve pipe valve industry will become the world leader in the team. At the same time, focusing on the construction of Binhai New Area, the headquarters of the LEDE Logistics Park, Shandong Province Groove Tube Engineering Technology Research Center and Laboratory Weifang pipeline system expansion efforts.
Future LEDE , will strive to create excellent and efficient operation management team, harmonious and friendly logistical support team, Tarawa marketing services team to coastal valve, LEDE machinery, IL Ryan Machinery and mechanical manufacturing base for four basis, improve the scientific engineering and technical support center, led the leadership of the company in the next step of development. In this development process, we still need a lot of outstanding talent, so we warmly welcome you to join LEDE and Learn community, to join us in creating a more brilliant future.
6. On-site installation services supporting guidance solutions.
LEDE 's solemn commitment to the market, as long as the LEDE products we offer 50Years warranty, lifetime technical support services.